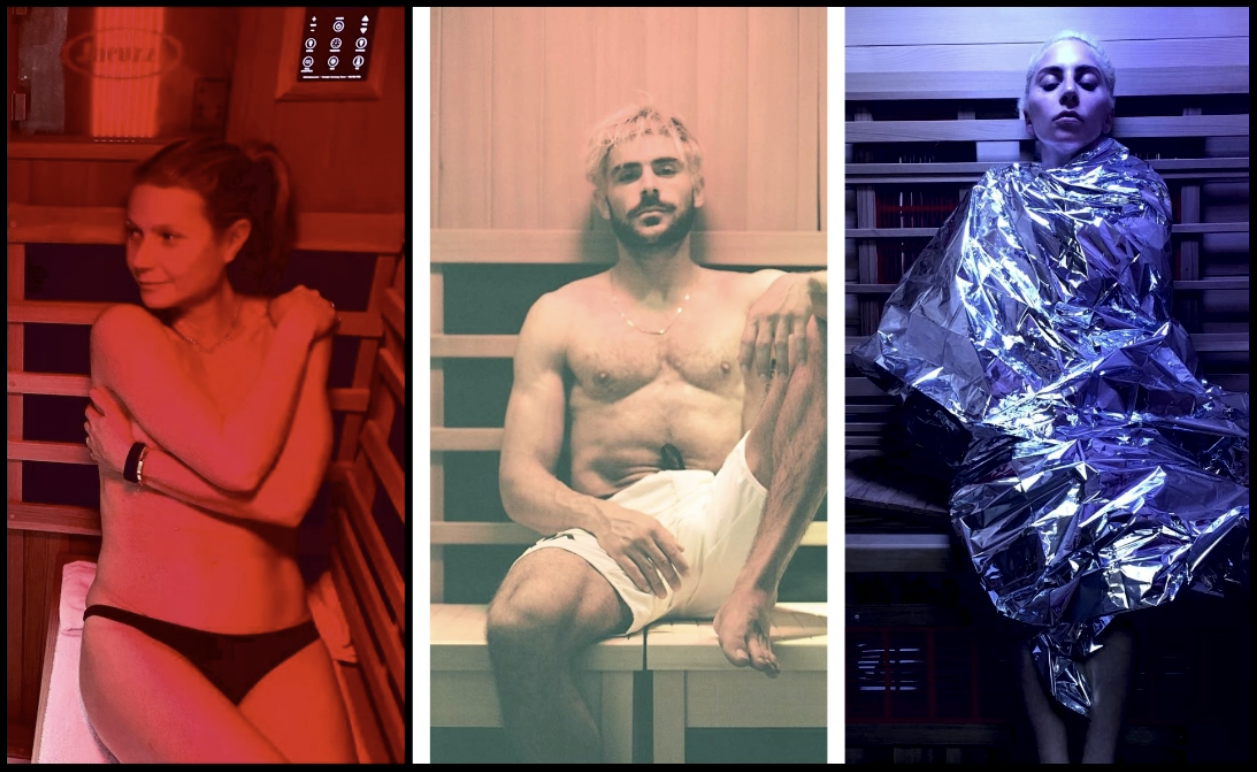 Celebrities and sportspeople love to jump on a good health and wellness trend, so it is not surprising that many of them are becoming obsessed with the benefits of heat therapy and sauna sessions.

With benefits including improved skin condition, anti-ageing effects and weight loss through burning calories, it is no wonder the likes of Gwyneth Paltrow, Zac Efron and many others are making heat therapy a regular part of their health and wellness routines.

While it would be great if we could all have a full sized infrared sauna in our homes, the reality is that for most of us we just don't have the space or the thousands of dollars required to put one in. This is where the Heat Healer can help - your at home, portable infrared sauna blanket.

On this page, we have scoured the internet to compile a collection of Instagram posts, articles and videos of your favorite celebrities discussing the benefits of heat therapy.
# 4. Joe Rogan and Rhonda Patrick
# 6. Rachael Finch (Former Miss Universe Australia)
Jennifer Aniston discussed her wellness routine in an interview where she said "I just like to mix things up, and also I really love an infrared sauna; it just allows for such beautiful, glowing skin and cell rejuvenation and detoxification. It even helps with weight loss and relaxation.".

Read more at Forbes interview with Jennifer Aniston.